THE WHO-MY GENERATION-RARE BRUNSWICK UK DEMO 45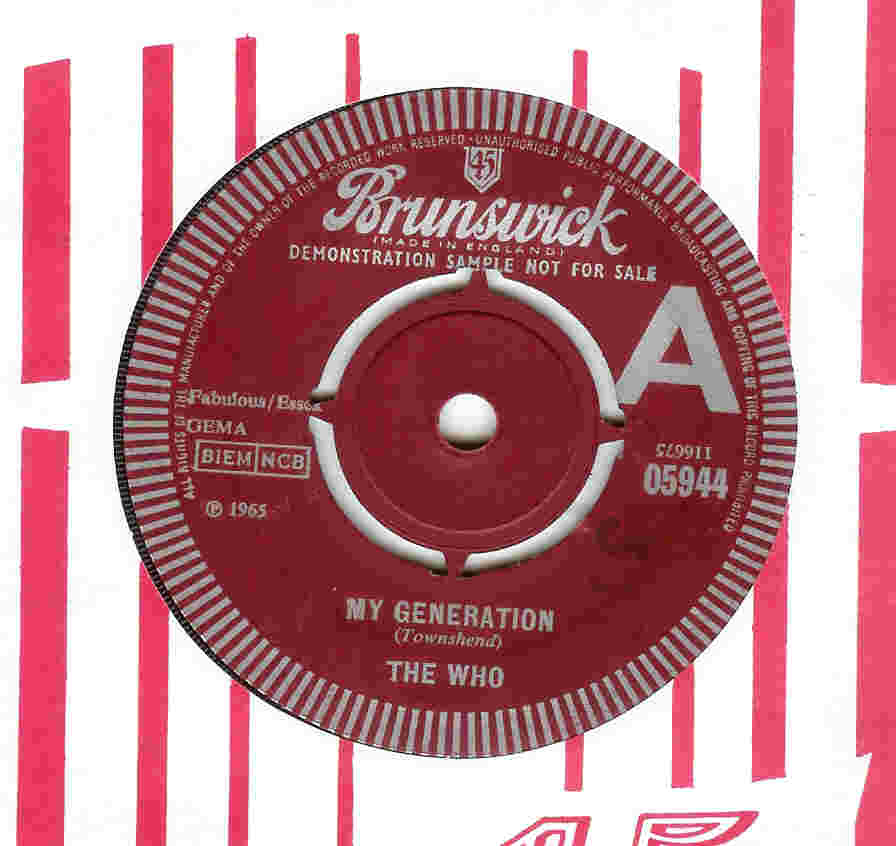 A RARE UK DEMO PERHAPS WITH A PRESSING OF 250 ONLY?
PERHAPS ONE OF THE MOST FAMOUS SONGS FROM THE SIXTIES BEING THE MOD ANTHEM THAT SPOKE FOR A GENERATION AND BEST PLAYED LOUD!! AND ON VINYL
DEMO 45'S WERE ALWAYS PRESSED UP IN SMALL NUMBERS RANGING FROM 250 OR 500 BUT NEVER MORE THAN 1000 AT THE MOST EVEN FOR 45S FROM THE BEATLES.OVER THE YEARS THEY HAVE BECOME RARER AND RARER WITH ANY BEING IN NEAR MINT MINUS CONDITION BEING LIKE THE HOLY GRAIL ESPECIALY FOR A RECORD SUCH AS THIS!!!NICE CLEAN LABELS AND ORIGINAL INTACT CENTRE.ON BRUNSWICK AND SHOWING THE DEMO TEXT AND THE NOW CLASSIC BIG 'A'
For best results, give them plenty of sun, frequent watering, and regular fertilization.